in conjunction with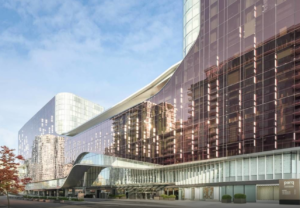 College Music Society (CMS)
National Conference
 October 11-13, 2018
JW Marriott parq Vancouver
Vancouver, British Columbia
ATMI is holding its National Conference in conjunction with the College Music Society's Sixty-first National Conference October 11-13, 2018, at the JW Marriott parq Vancouver in Vancouver, British Columbia.
Call for Participation
ATMI2018ParticipationDirections
Submission form (Link)
Conference information
2018 Conference registration

2018 CMS/ATMI conference schedule

2018 Conference presentation abstracts

2018 Conference Presenter bios
About the Conference
CMS/ATMI National Conferences routinely attract over 400 faculty, administrators, graduate students, independent scholars, composers, publishers, and music business personnel who share a common interest and dedication to the improvement of music and its relationship to the other academic disciplines of higher education.
The conference program presents higher education's broadest array of topics dealing with technology in music instruction. Uses of new hardware and software are explored in a variety of formats. Through papers, panels, posters, and workshop sessions, ATMI conferences provide the opportunity to explore the uses of technology in all aspects of music instruction.
ATMI program Committee Chairs

Barry Atticks, batticks@millersville.edu
Richard Hornsby, rhornsby@unb.ca